At Nalley Collision, we know that dealing with repairing your vehicle can be a stressful process. Our goal is to make your experience as easy & stress-free as possible. Our 5 locations in Atlanta, Roswell, Roswell Luxury, Lithonia and Marietta teams are not only I-CAR Gold Certified, which is an industry standard, but we are also certified by the manufacturers* to ensure that your vehicle is repaired to the exact standards as the factory. This means exact paint matching and the use of genuine OEM parts to make sure that your vehicle is repaired correctly and maintains to proper structural integrity of that brand. Our collision centers also work directly with your insurance company and coordinate a rental cars to help make the repair process that much easier & stress free. We offer 5 convenient locations in the Atlanta area at state-of-the-art collision centers with certified technicians are happy to help with any of your body shop, auto & collision repair, and auto parts needs.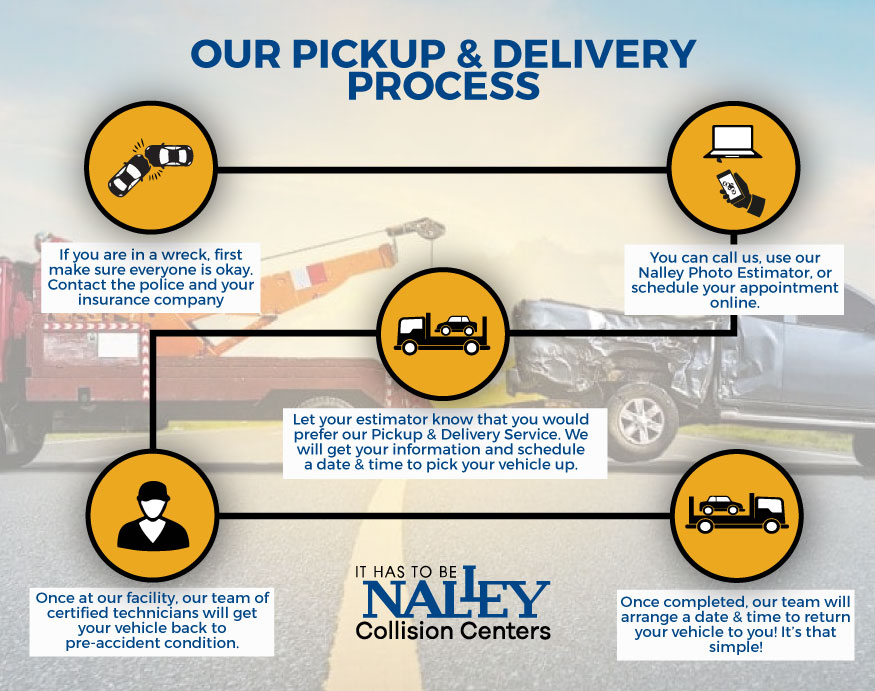 The Nalley Difference
When it comes to vehicle repairs, it has to be Nalley Collision Centers. Whether you have a new car or a older model car, truck or SUV, if you have been in an accident (or if you just backed up a little too far), our certified, experienced, and knowledgeable body shop technicians will analyze your situation with care and attention. Nalley Collision Centers take care of any of your collision, auto body shop, auto parts, and car repair needs in the Atlanta area. We provide complimentary body shop estimates that can help you get your vehicle repaired promptly and at a reasonable rate. If you have any questions about repairing your vehicle, feel free to give us a call or request information using our estimate form on the website. Our dedicated staff is happy to help get you back on the road.
Nalley Collision Centers take a great deal of pride in our work and our reputation. This, along with our OEM certifications, is why customers & insurance companies, alike, trust the experts at our collision centers to restore vehicles back to their factory standards. This process involves various quality control checks and the use of genuine auto parts. You won't have to worry about the paint not matching, a quarter panel not lining up, or a fender not being the right size. Our team will make sure that your vehicle is restored to its pre-accident condition, and even have it washed and vacuumed when you pick it up. We also offer a complimentary pickup & delivery service so you never have to leave your house! Schedule your appointment at one of our 5 locations: Atlanta, Roswell, Roswell Luxury, Lithonia and Marietta. Contact us today to find out which location near you can get you back on the road.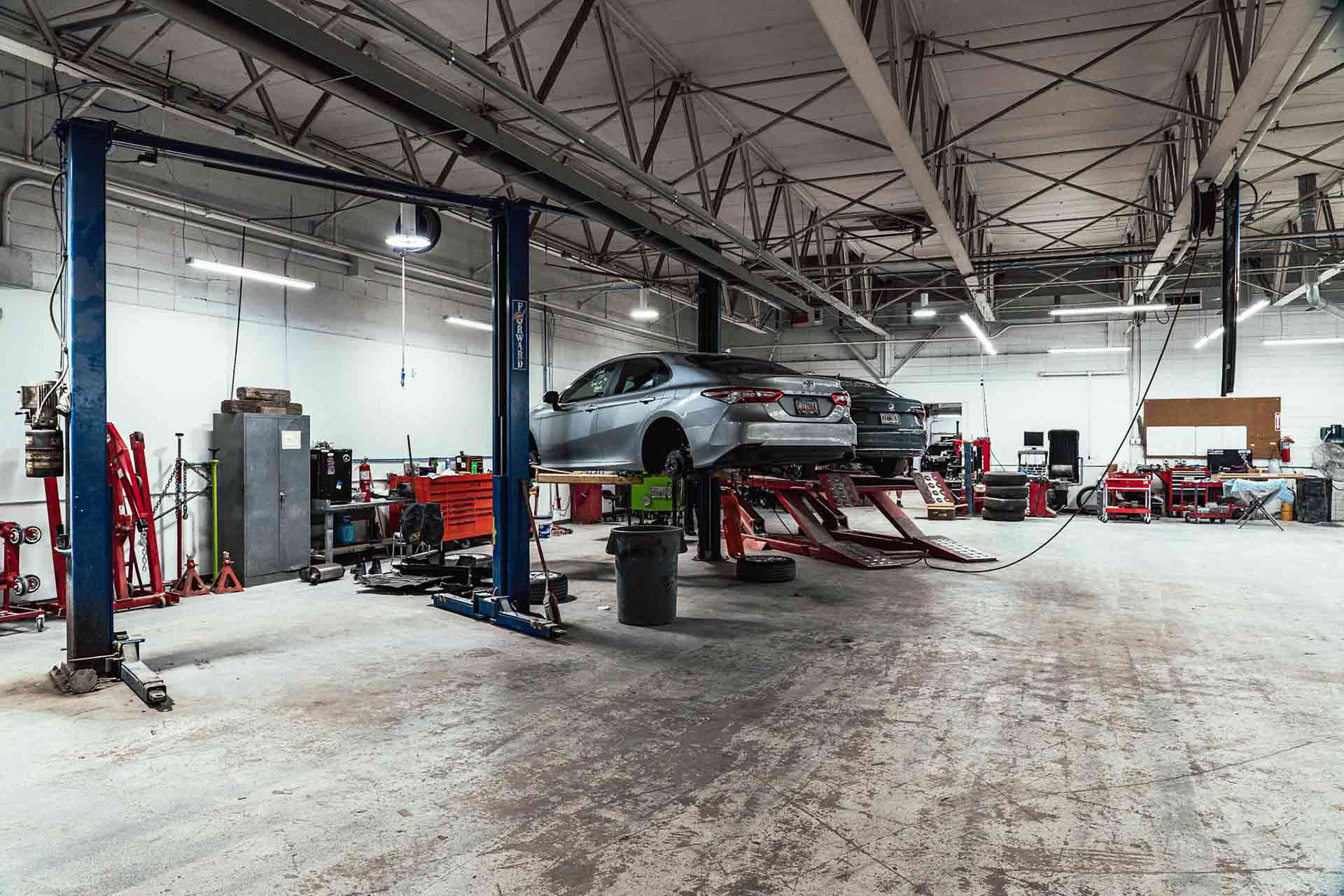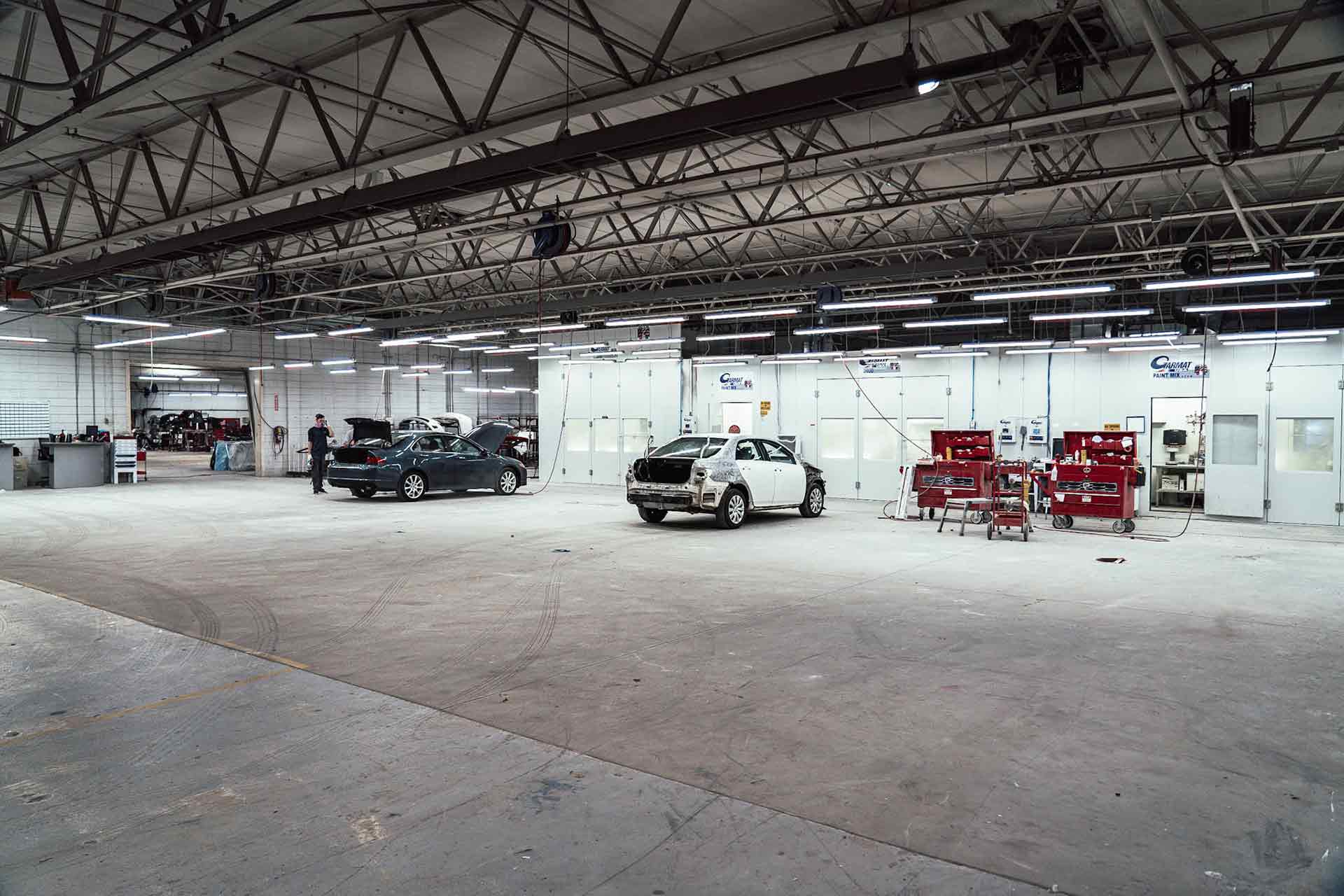 Our Process
At Nalley Collision, it is all about you. Our auto repair process begins with a free estimate. We offer a vairety of ways for you to get a complimentary estimate. You can schedule an appointment online, call us or use our online photo estimator. This tool allows you to go through the estimate process anytime...anywhere, and only takes about 5 minutes to complete. Whether you choose this tool or the in person route, our team of estimators will carefully examine your entire vehicle to accurately identifying any and all damage. While certain situations may vary, our team will go over their findings with you, what your specific repair process will involve, and an estimated timeline. In some cases, an in-person estimate may be required, but this is mainly in serve damage situations. Since Nalley Collision Centers work with most major insurance companies, our certified team can help expedite your claim and get your vehicle back on the road faster. No need to wait and we can help push the process along. This is one of the many benefits of utilizing a certified collision center versus an independent body shop. Contact us today to learn more about our repair process.
Complimentary Estimates
All Nalley Collision Centers give you the ability to get your free, professional estimate either in person, or utilizing our online photo estimating tool. For in person estimates, you can schedule your appointment online or call us to coordinate a date and time that works best for you. During your estimate, our team will carefully inspect your entire vehicle to accurately identify all damage, whether it's visible or not. Once they have inspected the vehicle, our estimators will compile all of the information to explain what the full collision repair process will involve and what work will need to be done. We will be there with you every step of the way and keep you informed. Should you need a rental car or to have your vehicle towed in, we will coordinate that with you. We can even come pick your vehicle up and return it once the work is completed. Just another way Nalley Collision Centers make the repair process easier for our customers. Ready to start? Get your free estimate from the location nearest you...from the comfort of your home: Atlanta, Roswell, Roswell Luxury, Lithonia or Marietta.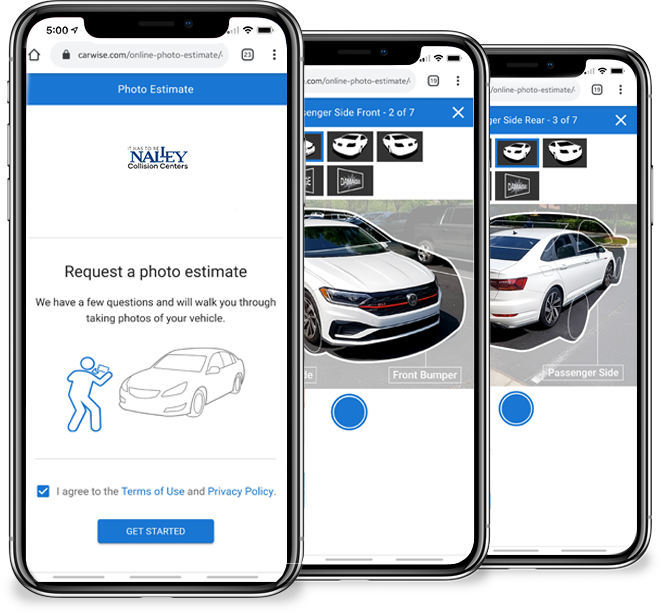 Rental Cars
Nalley Collision Centers know that all repairs aren't created equal. While some repairs may take a few days, others can take a few weeks, depending on the extent of the damage and parts availability. This can leave you without transportation, but don't worry. Nalley Collision Centers can help you with various rental car options utilizing Enterprise. Some of our locations even feature and Enterprise desk on site! This way, you can keep life moving while we get your vehicle repaired.
Insurance Partners
Nalley Collision Centers work directly with most major insurance partners to help avoid any delays in the auto body repair process. Our body shops got through training annually so that we continually meet strict industry & manufacturer guidelines. What does this mean to you as a customer? This means a more convenient & accurate estimate process, quality that you won't find anywhere else, consistent communication through the repair process and confidence in your vehicle's structural integrity. Contact us today to learn more about our insurance partners and getting your repair process started!
Towing
In major damage situations, we understand that your vehicle may not be drivable. This is why we work with a variety of tow truck companies. No matter where youre vehicle is, our team can even come pick your vehicle up, should it need repair. We want our customers safe, first and foremost, and want to help avoid any further damage while driving into our body shop. Call us today with any questions you may have about setting up a vehicle pickup or if you need your vehicle towed of one of our locations.